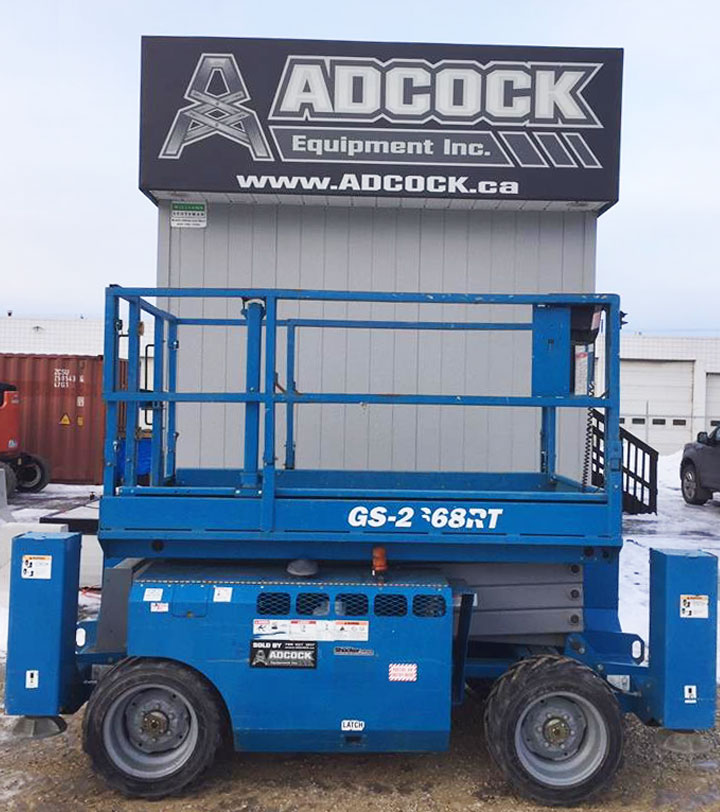 A used 2011 Genie GS2668RT financed for a new customer in central Alberta. This customer is a builder and roofer. This great unit will serve him very well in his operation.
This unit was sold by Adcock Equipment Inc. Such a great company to deal with. If you are in the need of some equipment reach out to these guys. John Adcock, Clark Adcock or Matt Adcock. No better time than today to become one of their many happy customers. Always appreciate helping your customers. Thanks again for the referral Clark Adcock.
Questions about equipment financing? Need another opinion? Want to add another lender in the mix to protect your interests? Want someone looking out for YOU and want hassle-free finance? Give Luke Loran a call at 403.710.5847 and come experience the Equipment Capital Corp way of finance where YOUR needs come first.