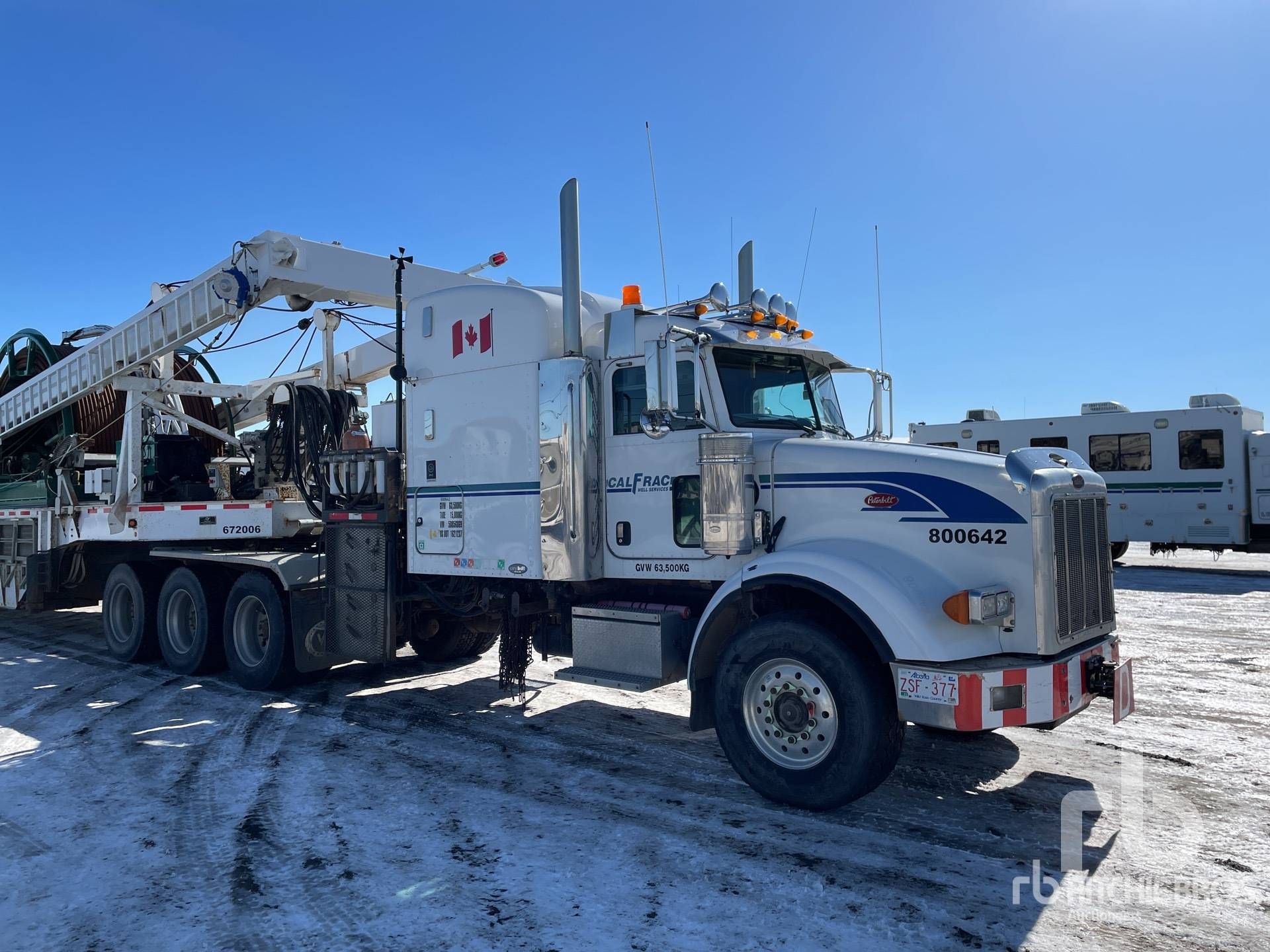 2nd funding of the day is an auction sale purchase. That means the name on truck is not the ECC client but nowadays one has to state the obvious unfortunately.
Financed this 2005 Peterbilt 378 Tri-Drive for a long-term customer of ECC.
The client just wants the truck, so if you are looking for the coil tubing trailer set up, customer will be selling it. Let me know and I can put you in touch.
Such a smooth and simple transaction with our lending partner. Funding in less than 24 hours from funding submission. The way it should be. Partners valuing partners to provide that excellent service to our mutual customer. Deal structured to leave the other assets off the lease to make selling a breeze for the customer. Forward planning so it doesn't impact anyone down the road including lender or our mutual client. Oh wait, what is that called? Oh, ya common sense!
Do you have upcoming equipment purchases? Reach out to Luke Loran at 403.710.5847 to see how Equipment Capital Corp can help you.